Glerups
Beautiful - Natural - Warm
Glerups shoes, slippers and boots are known for their exceptional comfort. This is due to the foot-shaped and unique design combined with the softness and warmth of the wool.
The designs are also based on a long tradition of hand felting, which we have transformed into innovative products of highest quality. The craft has been translated into Glerups.dk's industrial production where parts of the production are still done manually, since they require a special skill to accomplish. A manual dexterity which cannot be replaced by machines.
Simplicity and optimal use of the attributes of the natural material are the basic elements when developing the product range. Through these we aim for the optimum mix of functionality, beauty and durability. The result can be described in three words: Beautiful - Natural - Warm
Firstly, both leather and rubber soles have the same shoe structure and apart from the soles, they are made using the same material so both are extremely comfortable!
Leather Soles
Leather soles are almost weightless, like walking on air, gives bare foot feeling but still gives stability too. Great on carpets, tiles or wood floors. Not so great on slippery surfaces or wet weather.
Rubber Soles
Sturdy, flexible, waterproof and non slip, the rubber soles are made from natural tree rubber and good for indoor and outdoor use. Great if you want to pop outside for a minute and not think about changing your shoes. They are robust and hardwearing but cosy and comfortable too. 
Can't make up your mind? Just ask us via our Chat Bot, we love talking about Glerups!
Well, it really depends on the personal choice. 
Glerups Boot
Boots are great for cold winter days, covers your ankles so no room for any cold to sneak in. Having said that, they are made of 100% pure wool so it is not only breathable but they also keep you warm in the winter and cool in the summer.
Glerups Slip On
If you are after max comfort but least physical effort (like bending down to put them on) then the slip ons are great as they can be easily put on and off. The slip on model has to be snug so definitely measure your foot before buying them as you don't want them to flop. Don't buy size smaller either as this would cause different issues later on (you will poke a hole in them). If you want a second opinion, just ask us via our Chat Bot, we love helping our customers!
Glerups Shoe
If you are looking for a "house shoe", rather than a slipper, then the shoe model is just the right thing for you. You put them on in the morning and we promise you will forget you are wearing them in the afternoon. Comfy, cosy and stylish!
Yes they are. So if you wear UK size 9 shoes 99% of the time, buy a pair of size 9 (or EU 43).
If you want a second opinion, just click on the Chat bot on our website, we would be delighted to help you choosing the right size.
As these are made in European sizing, there is no exact match to UK 7 or UK 10. We recommend buying size 7.5 or 10.5 instead. There is only a few mm difference for half a size and this won't make a big difference in the fit.
If you are still unsure, just hit the chat bot on the page and send us a message and let us guide you.
Customer Reviews
09/09/2023
Kerrie S.

United Kingdom
Excellent little find
Have been looking for Glerups for a while and was so happy to find them at the local shop. Excellent service from My Little Wish and would definitely buy from them again. Very quick delivery.
13/02/2023
Paul N.

United Kingdom
excellent, comfy slippers. great service. fast delivery.
brilliant. order was perfect. Slippers are just what my wife wanted and she's not taken them off since delivery. she's thrilled.
05/02/2023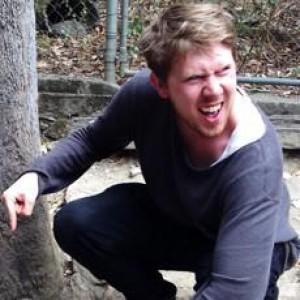 SO
Stephen O.

United Kingdom
Great slippers, great service
Received a refund very quickly after initially ordering the wrong size (went half a size down). Exchange process was straightforward and I love the new pair - really well made and incredibly comfortable.
17/01/2023
Gill S.

United Kingdom
Excellent
I always purchase our Glerups from My Little Wish. Great customer service, helpful and friendly. Always go the extra mile!
10/01/2023
Christopher C.

United Kingdom
Top class service
Always helpful and efficient. Felt boots are marvellous and I will always be back for more.
13/12/2022
Niki H.

United Kingdom
Third pair of slippers. . .
This is the perfect Christmas present for someone who has tiled floors to walk in. Non-slip and deliciously warm
13/12/2022
Christy B.

United Kingdom
Fab slippers and great service
Excellent service, fast delivery and fab products. Thank you!
03/12/2022
Joy N.

United Kingdom
Absolutely perfect for cold feet
I'm in love! I started having to take blood thinners last year. Since then I've had frequent occasions when my feet feel really cold even though they are warm to the touch. I can be sat in front of the wood burner wearing extra thick wool socks and my feet have still felt painfully cold. I was dreading the winter. Then I got a pair of the boots in a size 41, so they are easier to get on and off but don't slip off. I wear them without socks and they are perfect- my feet have never been happier-no more cold pains. Plus the bonus is that the skin on my feet is looking really good too. I love the rubber soles- means I can pop out into the garden with the dogs and not worry about getting wet feet.
25/10/2022
Iris W.

United Kingdom
The warmest and best slipper/boots ever!
I just love the Glerups boots. My friends had some and they told me they got them from the My Little Wish website. I checked out the prices on other websites but My Little Wish came up as being the best bargain. I bought the ones with the rubber soles so that I could step outside in them and when I wear them inside they are really, really comfortable. I don't need to wear socks because they are so warm. I have tried a number of sheepskin/wool slippers from other companies but nothing compares to these. They also arrived very quickly so I am one very happy customer.
08/08/2022
Runima K.

United Kingdom
Fab service and item
My little wish always have great items. My Glerups arrived in time, was well packaged and are great. I have purchased for them many times before and would recommend them without hesitation.
02/03/2022
Julian O.

United Kingdom
Day boots!
I had a similar pair of felted wool slippers from Norway decades ago, which I thought were the bees knees, but in truth these Glerups are better. The fit is close enough to keep beautifully warm, never hot, but loose enough not to pressure even wide feet like mine. The curves on the rubber soles flatten out after a week or so, and you have a boot that grips well; this is real "go-to" footwear. Wear them anywhere, they'll blend in. The service from My Little Wish was outstanding; I emailed some questions late on a Saturday night; a full and delightfully helpful response was received on Sunday! Simply Awesome. Postage was swift and the little, detail touches found inside the box are such a treat. Get some, they're flipping marvellous.
07/02/2022
Emma D.

United Kingdom
Great slippers
The first pair I received had a fault with the sole but they exchanged them swiftly. The slippers are great, they stop the chill from cold stone floors from penetrating through to my feet. I would say they come up too big to wear without socks as per Glerups recommendation, but I am happy to wear them with socks anyway.
04/01/2022
Adrian R.

United Kingdom
Just the job - between shoe and slipper!
The perfect answer to that oft asked question - can you put the bin out in your slippers. Now you can and look the part at the same time. Comfortable, stylish and envy creating.
21/12/2021
beverley r.

United Kingdom
Christmas glerups
No problems at all. Would definitely buy from here again. Thank you.
15/12/2021
Penelope.Mrs Leith

United Kingdom
Consistently good
I have bought many times from My Little Wish and it is always a great experience, good products and excellent service.
13/12/2021
Steven R.

United Kingdom
glerups boots with rubber sole
absolutely the best slippers ever I highly recommend glerups really great comfy stylish warm in winter and cool in summer never get smelly like other slippers as they breathe I wear the boots with rubber soles so I can nip out in the garden too I have told friends about them and they have all purchased there glerups from my little wish too great service and customer care always 10 out of 10