Glerups
Beautiful - Natural - Warm
Glerups shoes, slippers and boots are known for their exceptional comfort. This is due to the foot-shaped and unique design combined with the softness and warmth of the wool.
The designs are also based on a long tradition of hand felting, which we have transformed into innovative products of highest quality. The craft has been translated into Glerups.dk's industrial production where parts of the production are still done manually, since they require a special skill to accomplish. A manual dexterity which cannot be replaced by machines.
Simplicity and optimal use of the attributes of the natural material are the basic elements when developing the product range. Through these we aim for the optimum mix of functionality, beauty and durability. The result can be described in three words: Beautiful - Natural - Warm
Firstly, both leather and rubber soles have the same shoe structure and apart from the soles, they are made using the same material so both are extremely comfortable!
Leather Soles
Leather soles are almost weightless, like walking on air, gives bare foot feeling but still gives stability too. Great on carpets, tiles or wood floors. Not so great on slippery surfaces or wet weather.
Rubber Soles
Sturdy, flexible, waterproof and non slip, the rubber soles are made from natural tree rubber and good for indoor and outdoor use. Great if you want to pop outside for a minute and not think about changing your shoes. They are robust and hardwearing but cosy and comfortable too. 
Can't make up your mind? Just ask us via our Chat Bot, we love talking about Glerups!
Well, it really depends on the personal choice. 
Glerups Boot
Boots are great for cold winter days, covers your ankles so no room for any cold to sneak in. Having said that, they are made of 100% pure wool so it is not only breathable but they also keep you warm in the winter and cool in the summer.
Glerups Slip On
If you are after max comfort but least physical effort (like bending down to put them on) then the slip ons are great as they can be easily put on and off. The slip on model has to be snug so definitely measure your foot before buying them as you don't want them to flop. Don't buy size smaller either as this would cause different issues later on (you will poke a hole in them). If you want a second opinion, just ask us via our Chat Bot, we love helping our customers!
Glerups Shoe
If you are looking for a "house shoe", rather than a slipper, then the shoe model is just the right thing for you. You put them on in the morning and we promise you will forget you are wearing them in the afternoon. Comfy, cosy and stylish!
Yes they are. So if you wear UK size 9 shoes 99% of the time, buy a pair of size 9 (or EU 43).
If you want a second opinion, just click on the Chat bot on our website, we would be delighted to help you choosing the right size.
As these are made in European sizing, there is no exact match to UK 7 or UK 10. We recommend buying size 7.5 or 10.5 instead. There is only a few mm difference for half a size and this won't make a big difference in the fit.
If you are still unsure, just hit the chat bot on the page and send us a message and let us guide you.
Customer Reviews
08/11/2023
Mrs P.

United Kingdom
Glerups boots petrol blue
The boots are so cosy and warm. No socks needed. I take size 8 and the boots fit perfectly to size. I have recommended to friends. Little wish is a great company. Boots arrived quickly. Second time I've ordered from them. They will be the cosiest slippers you could buy.
22/09/2023
helen m.

United Kingdom
Excellent service
I love glerups slippers. They are hygge in a box. Just feel wonderful on my feet. Highly addictive!
17/03/2023
Cecilia R.

United Kingdom
26/01/2023
Kim D.

United Kingdom
Absolutely perfect customer service
I'm truly delighted with my Glerups boots. The original order arrived and the wrong size had mistakenly been sent out to me, however this was swiftly addressed & the right size and a more preferred colour arrived within days. The team at my little wish went above and beyond even including a small gift to apologise for the mix up, all this was in the week better Christmas 2022 when there was a high demand for post to arrive in time. I am thoroughly delighted with my slippers they are the perfect fit, the most comfortable and hand wearing pair of slippers I've ever purchased, I just know they are going to last me years. Thanks to everyone at my little wish for such great service. I'm so glad I bought from an independent company as it saved carbon footprint which was one area of concern I had from buying direct from Glerups.
18/12/2022
Jenny M.

United Kingdom
Glerups - again and again!
MyLittleWish are wonderful. Quick, efficient, and beautifully packed. I wouldn't go anywhere else for my Glerups. On my third or fourth pair.
12/12/2022
Ken H.

United Kingdom
Gerlup Slipper Boots
Not used them yet as they are a Christmas present for my wife. However look great, price was good, delivery was prompt and a nice hand written note of thanks from my little wish, a nice touch thanks. If my wife likes the slipper boots I hope she might allow me to purchase a pair, and i will come back to My little wish for supply !
07/12/2022
Silja H.

United Kingdom
Glerups
Perfect , thank you! Silja
20/10/2022
Lesley M.

United Kingdom
Glerups boots
Excellent service
19/10/2022
Rebecca K.

United Kingdom
Glerups slippers
Simple to order and delivered quickly. Thank you
10/01/2022
Michael T.

United Kingdom
Christmas present - success!
I was having trouble finding a Christmas present for my wife when our elder daughter turned up wearing a pair of Glerups Boots. My wife loved them so it merely fell to me to check the size, colour etc. and buy them. The service was excellent and the boots beautifully packed. Now she is hardly out of them and has a tendency to wander into the garden - that will change! Many thanks and you got me off the hook.
21/12/2021
Miss K.

United Kingdom
Lovely cosy boots - I will never have cold feet again!
These are so cosy. Quickly despatched and a quality product - thank you.
23/11/2021
Miss C.

United Kingdom
Glerups petrol boots with leather sole
I'm chuffed to bits with these. They're warm, comfy, a nice colour. I'm so pleased to have something so sturdy and so natural. Was a pleasure doing business with My Little Wish and I am also glad to be supporting Glerups who seem like a fab business too!
11/10/2021
Nicola B.

United Kingdom
Glerup boots - size 43 ( size 9) Petrol
Bought glerup boots/ slippers as a birthday gift. Had to wait until the gift was gifted to review. The buying experience on the website was very good. Delivered extremely promptly and packaged with a personalised note , accompanying cloth packing bag for the boots which was a nice touch.
08/04/2021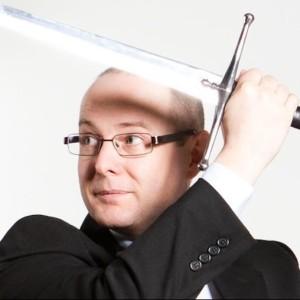 GW
Guy W.

United Kingdom
02/02/2021
Phoebe S.

United Kingdom
Amazing slippers and friendly service!
I received my glerups very quickly after I bought them online. I got such a sweet hand written not making it all a personal experience. The only thing is that i was unable to track the package on the Royal Mail tracking website? Not sure why but don't think it was this businesses fault! Would defo buy again! Thank you! Xx
25/01/2021
Nancy B.

United Kingdom
Glerups
This is my third purchase over two years and my daughters have also bought them. They are excellent boots or slippers. They particularly wear well.